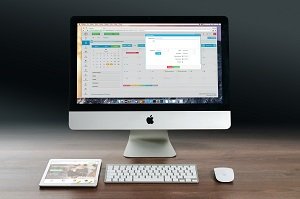 According to the executive summary of Job Growth and Education Requirements, by 2020 36% of job offers will not demand an educational qualification higher than high school (sorry for tautology). In other words, you will not need an actual degree to make a well-paid career.
Even right now this tendency is becoming more and more popular – you can get hired having a Bachelor's degree online or no diploma whatsoever because right now recruiters are looking more at skills than at the name of the college you attended. To prove this thought, we've gathered a list of IT jobs in NYC for juniors where they take on people without specialized Master's degrees or with knowledge acquired online. Why IT? Because it's the most advancing industry in the world right now. Why NYC? Well, we think the choice of the Big Apple doesn't have to be explained ☺
Junior Marketing Data Analyst
On this position you have to be good with MS Office (come on, who isn't in the 21st century??), know Google Analytics (there are thousands of free online courses on the topic) and be able to gather, analyze and interpret data. If you use the Internet daily, all of the above mentioned should not be the problem for you with a little practice and experience.
Junior Project Manager
The main responsibility of this position is to make sure that the project will be completed in time, meeting all the requirements of the client. It implies that the project manager keeps track of all the team members assigned to the task, assures well-worked communication between the customers and performers, and follows the deadlines. And who needs a diploma for that? Just a bit of attentiveness, assertiveness and stubbornness, and voila!
Junior Researcher
Some companies very often look for people who can research some topics on the Internet for them, just because all other employees are busy to do that and they need to explore some issues before moving on with them. Your Internet research skills will perfectly do for this work, so why not consider this opportunity?
Junior SEO Specialist
SEO stands for search engine optimization. This field is a bit more complicated than analyzing data or researching something on the Internet. But it is very easy to learn with free or paid online courses, internships or just articles on some websites for a junior position with an IT company. This is a relatively new sphere, so there is no separate degree in SEO. That's why online diplomas are more than welcome for this job.
Client Support Agent
Picking up phones or answering emails in order to tell people the information registered in the system (in other words, written on the screen of your computer) requires a 1-2 week training tops. Moreover, if you know a foreign language, your work will be paid much better because you'll be able to service clients/inquirers from other countries. So, in case you've learned some French or German at school, it wasn't a real waste of time as you thought it was.
As you can see, this job opportunities are based on the principle "Seek and you shall find". Just spend enough time to spot suitable offers, look through their requirements, and if you don't know something, google it and try to master a new skill. Just choose the right direction for yourself, and you will do just fine.
Good luck with the search!