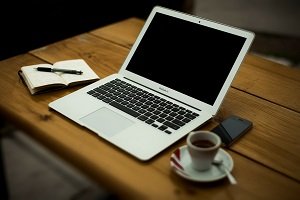 As a college student, you will write about many different topics. These papers and dissertations will have their own unique formats depending on the assignment. Specifically, business dissertations are different from other types of dissertations.
It's important to know the differences so that you can write your dissertations properly. If not, you may not meet the requirements of your assignment and may end up with some extra work to do or receive a poor grade.
There is a number of differences to be aware of, so let's take a look at them!
1.  Research Methods
When students write general papers of any type, they include research studies to add credibility to their work. Research is conducted in a unique way when it is for the business dissertation use.
Business research should be useful outside of a dissertation. It must have a legitimate purpose. Again, this is an essential way to increase the credibility of your dissertation. It also helps to ensure that your readers see the purpose of the research and how it truly relates to business.
2.  Data
How you collect data can vary by the type of dissertation that you're writing. If you are working on a business dissertation, it's especially important to make sure that you are getting the correct information. To do this, you need to do some research on who you're asking for this information.
You should be ready to share why you did or did not include a person or multiple people in your data. Perhaps, they did not meet the requirements for your study. This should be explained thoroughly to show that your research and data collection process is fair.
3.  Variety of Sub-Topics
With business dissertations, there are countless approaches to take. This is because of the broad category of business. You might focus on business techniques, business requirements, the future of business, and more.
Some topics are more specific and do not give students a lot of space to be creative. This isn't a bad thing, but there are definitely more options when it comes to selecting subtopics in the business category.
4.  Relatable Topics
Writing about a topic that your readers can relate to can be useful. Some dissertation topics, in any area of study, can be difficult to connect to. Many people are familiar with business to some degree. This makes business dissertations easier to relate to.
More complex topics do exist in the business category, but most of the less well-known topics come from other areas of study. Your readers will benefit more from relatable business topics. Keep in mind that your dissertation doesn't have to be completely relatable. It is simply helpful to the reader and may be more interesting to you as the researcher and writer.
These are some of the items that you should think about while you write a business dissertation from scratch. It shouldn't be written like another dissertation might be. While you follow all these guidelines, make sure you follow any requirements listed by your instructor. This will ensure that you produce a great dissertation that covers all the necessary information!