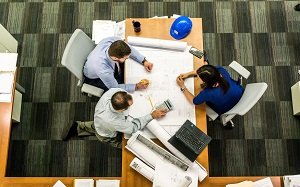 A thesis statement is one of the main parts of any college paper. The purpose of the thesis statement is to present the key issue that is going to be covered in the assignment. The thesis statement tells the reader how you will explain the significance of the subject matter. It also serves as a roadmap for the paper by telling the reader what they should expect and by providing the writer with specific directions. A thesis statement typically makes a claim that can be disputed.
Due to the importance of the thesis statement, it should always be placed at the beginning of the paper, typically as the last sentence of the first paragraph.
The thesis statement also answers a question. For ше is not the subject but rather the interpretation of the subject or an answer to a question.
Consider that the topic is Ecology in the Modern World. The thesis statement of the problem sample thesis statement might be:
Because the planet's health depends on biological diversity, it is important to practice sustainable fishing practices.
Let's check! Do you think this example thesis meets all the demands? Here are six questions the thesis statement should answer:
1.  Does It Address the Assignment?
The assignments for a thesis vary greatly. Often the assignment is to develop a claim or take a position. Make sure that the thesis statement meets the specific reason behind the paper.
2.  Is the Thesis Statement Specific?
Vague thesis statements are typically a sign of a weak argument. It is better to avoid generalities such as "better", "successful", "good", or "bad".
3.  Does the Thesis Statement Engage the Reader?
If the reader's first response is "so what?" or "who cares?", then it needs revision. The thesis statement needs to engage the reader in a clear manner.
4.  Is the Thesis Statement Supportable?
A thesis statement must be supported by facts, not opinions. If there is no evidence to support the thesis or if the supporting material requires the reader to extrapolate data from another field, then it is not a workable thesis statement.
5.  Is the Position of the Paper Clear from the Beginning?
A thesis statement must give the reader a clear indication of the paper's position from the beginning. If the reader asks "how?" or "why?" when reading the statement, it needs to be clarified.
6.  Is the Thesis Statement Too General?
It is important to make sure that position taken by the thesis statement can be presented within the scope of the assignment.
Having analyzed our example, the statement could be revised to state:
Because the planet's health depends on biological diversity, it is important to practice sustainable shrimp harvesting practices.
Effective papers are well thought out and thorough. It is better to eliminate redundant material while including all relevant data.