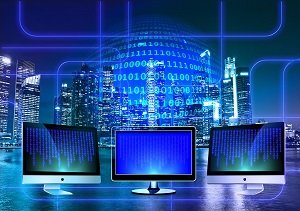 As a student, you will be required to write a dissertation. One of the most difficult parts of this process is selecting a good topic. To make this easier, take a look at our list of computer science dissertation topics.
Computer science is a very broad category, so it's necessary to narrow your ideas and come up with a great one. If your dissertation isn't specific enough, it will be hard to achieve the goals set by your instructors.
Before you begin, make sure that your topic meets the requirements set by your professor or advisors. If they approve of the dissertation topic, you should be good to go!
Here are the computer science dissertation topic ideas to use:
The Outcomes of Using IT for Knowledge Management
Computer Language and its Importance in Education and the World
What Approaches Are Present for Virtualization and Abstraction?
The Permission Models Available in Computer Science Currently
What Factors Influence the Information Systems Development and Effectiveness?
The Use of System-Level Testing with Various Distributed Systems
The Design Techniques Needed for Cloud-Based Information System Storage
The Reinvention of Computer Science and Program Intuitiveness
The Use of Statistics and Machine Learning as an Alternative to Artificial Intelligence
Hybrid Complex Data Structures and Data Representation with Large Numbers
Risk Avoidance in Software Implementation Errors
The Flexibility of Computer Programming and its Changes
Current Issues with Database Design Globally
What Problems May Be Present with Information Systems and Their Growth Presently?
The Purpose of Iterative Machine Learning Within Computer Science
The Growth of Computer Science Throughout the Past Decade
How Will Cloud Computation Redesign Evolve Over the Next Decade?
What Boundaries Are Present Between Hardware and Software and How Might They Be Avoided?
The Growth of Computer Security and the Changes it Will Bring
How Network Structures May Be Properly Analyzed for Data
These are just some of the many different approaches you might take when it comes to writing a computer science dissertation. You can consider the other research you have completed throughout your education. You might have found something to be interesting and want to do more research about it. This is a great way to learn and to include something meaningful in your dissertation!
You might be able to use a couple of these to create an entirely new topic. Combining two different ideas and creating a connection between them can make up a great issue to be discussed in the dissertation. Just be cautious and make sure that there truly are connections to be made between two topics.
Throughout the dissertation writing process, be sure to follow the requirements you have been given. These vary by professor or advisor. Some schools will have specific rules and guidelines for you to follow. If you don't adhere to the guidelines, consequences may occur.
A dissertation is a big and important step in your education. Write the best dissertation that you possibly can and enjoy the research. There is a lot to be learned in the area of computer science. The information that you discover will be useful to you in your career long-term!
If you need professional Computer Science dissertation help from expert writers, don't hesitate to contact our dissertation writing company.