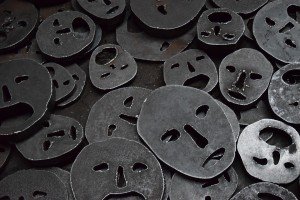 Writing a thesis can be a challenging task, but writing one on the Holocaust brings with it even more challenges. People are generally more sensitive to subjects that touch upon past transgressions, hurt, and death. No matter which side you may be focusing on, you will find confrontation, pain, and the remnants of an emotionally difficult time. That being said, exploring certain aspects of the Holocaust remains an important academic contribution for many reasons. The past holds the keys to the future, and only studying it can people prevent the same mistakes from happening again. Only by exploring each facet of a historical event within the academic community and outside of it people can truly appreciate the steps which led to serious actions, and thereby recognize those steps when they start to emerge in modern society.
So, if you decide to research this domain more closely, consider Holocaust thesis topics below:
The Role Played by Female Germans in the Procession of the Holocaust
Your Favorite Nazi Official: Their Duties and Contributions to the Holocaust
How Hitler's Language Changed with the Progression of the Holocaust
Decimation of Mentally Handicapped in the Holocaust
The Countries Who Took in War Criminals: Why They Won't Submit to International Extradition Orders
Punishments Suitable for Countries Harboring Nazi Criminals: Why Aiding and Abetting Does Not Apply
The Rapid Development of Euthanasia in WW2 Germany
The Use of Children's Books to Identify Uniforms of Service Members: How Nazi War Criminals are Bring Brought to Justice
The Prosecution of Top-Tier Officials: Whether Post-Conflict Justice is Served After the Holocaust
Ethical Dilemmas of Trying Nazi War Criminals Today: Does Age or Infirmary Excuse Conviction?
Israel's Hunt for Nazis: Is It Still Legal and Financially Viable?
How SS Leaders Kidnapped Eastern European Children Based on Looks: How Can They Ever Be Reunited?
Himmler's Breeding and Nursery Programs: Were They Effective?
Positive Scientific Contributions Made During the Holocaust
The Holocaust as a Historical Cull: Did It Aid to Slow Down Overpopulation?
The Mathematical Errors Associated with the SS Breeding Program: Why It Failed
Invasions of Jewish Ghettos: Why Certain Invasions Were More Successful than Others
Designing a Servant Race to Serve the Master Race: How the Servant Race was Made
Reconciliation: Did Nuremberg Trials Rectify Past Pain?
The Search for a New Religion: SS Strongholds in Southern Germany and the Theft of Jewish Gold for Their Cauldron
You might find that something from this list works well for your task, but make sure you run it by your advisor before you start writing. This will ensure you start out on the right path in your research. Remember that a good thesis is an idea that you have to develop, refute, or verify.
You should pick something of interest not just to yourself, but to your advisor, and to the research community at large. It will be challenging for you to stay motivated if you are not personally invested in your topic. If you need thesis writing help from PhD experts, we are available here to help you for money.