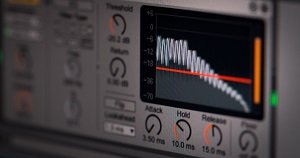 Advances in digital technology have drastically altered the landscape of everyday life. Computers and the information technologies that use them currently double their capacity every twelve to eighteen months. A large majority of the world's population carries access to information in their pockets which previously was housed in room-sized supercomputers or in multilevel buildings. Due to the exponential nature of technological advances, some experts predict that in less than thirty years, the mankind will achieve "The Singularity", the time when all forms of technological advancement will be so advanced, rapid, and profound that it is impossible for humans to currently understand what life will be like.
Since tech plays such a vital part in nearly every aspect of human life, touching on everything from social interaction to medical treatment, software engineering is a common topic for thesis papers.
Perhaps, more than other general topics, software engineering thesis topics provide an excellent platform for a thesis. The topics generally fit the criteria by offering specific situations which engage readers, and vast amounts of research are available to support the thesis. The nature of technology and the role it plays in everyday life make taking a position easily as well as avoid the "who cares" pitfalls that are enemies of strong thesis papers.
The wide-ranging scope of technology allows the writer to examine a thesis which is of interest to the writer and which can fall within their specific areas of software, hardware, or related specialty.
Here are twenty software engineering thesis topics to serve as thought starters. Many can be refined to include a broader level or can be even more focused to offer concepts that can be granular. This allows the writer to choose topics which can be easily tailored to adhere to the specifications of the particular assignment.
Steps to Counteract: How Digital Reading is Changing Our Brains
Guidelines to Minimise the Negative Long-Term Effects of Living in a Technological World Must be Implemented
Social Media Helped Bring about the Arab Spring. It is now Threatening the US Political System
Why the Internet Needs to Remain Uncontrolled and Uncensored
Digital ID Implants are Necessary to Protect Individual Identity and Privacy
How to Combat the Negative Impacts of Working Remotely
Why Autonomous Automobiles Are A Necessity
Ancestry DNA and 23 and Me Must Implement Better DNA Privacy Policies
Working from Home Helps the Economy and the Environment and Should Be the Norm
DNA Testing Should be Required in Order to Eliminate Certain Diseases
Why the Traditional Racial Designations Need to Be Changed
Virtual Reality Should be Implement in Certain High-Risk Workplaces
How to Combat the Negative Impact Technology Has on Mental Health
Social Media Needs to Be Controlled to Lessen the Negative Impact
Why Treatments for Technology Addiction are Necessary
Why Privacy Is an Endangered Concept and How to Preserve It
Tools to Increase Comprehension for Online Readers Are Necessary
How Search Engines are Stifling the Ability to Conduct Research
Why Schools Should Replace All Books with Mobile Devices
Traditional Teaching Methods Must be Replaced to Better Educate Children in the Digital Age
Grab these ideas to come up with an interesting as well as useful paper to present in front of your audience.