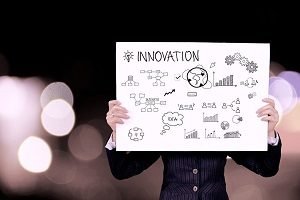 Business administration is a popular field of study that covers everything from customer care and marketing to human resources and accounting. These are multi-disciplinary skills, so whether you want to be anything from a self-employed entrepreneur to a worker in a customer care environment, the course is a good choice for you.
A Business Administration course can cover a large number of subjects and topics. Choosing an interesting and relevant topic is essential
Here is a list of 20 specific thesis titles about business ideas for inspiration:
How Effective Are Financial Incentives to Worker Morale and Motivation?
What Are the Main Factors That Affect Employee Retention at Call Centre Industries?
The Effectiveness of Staff Appraisal Systems in Large Company Structures
The Importance of Mental Wellbeing on Employee Performance in the UK
An Evaluation of Packaging Costs in Terms of Profitability of Online Commercial Websites
What Role Does Internal Communications Play in Achieving Organisational Objectives?
An Example of Managing Employee Commitment in a Social Enterprise Company Structure
How Significant Is Technology to the Strategy of a Business?
In What Ways Do Differing Leadership Styles Affect Worker's Performance?
The Effect of Professional Training Development Opportunities on Employee Retention
To What Extent Does the European Union Assist with Trade Agreements for the Member States?
Staff Motivation Incentives and Their Impact on an Organisation's Productivity
How Relevant Is a Human Resources Officer in the Structure of Today's Businesses?
An Evaluation of the Effectiveness of Having a Digital Marketing Strategy and Budget for Start-Up Companies
The Effectiveness of Line Management in Customer Care Businesses
How Do Wage Increments Relate to Staff Retention – a Case Study of Google
A Study of the Effectiveness of Weekly Team Meetings in the Hospitality Industry
Problems Small and Medium Enterprises Face in the First Few Months of Trade
The Effectiveness of Promotion Opportunities in the Retail Sector – a Case Study of H&M
A Comparison of Leadership Structures Between the Manufacturing and Retail Sectors
These titles are just the ideas of some subjects you could explore while studying business administration. Some may be too generic, while others are too specific, but they can be used as a guide. You can alter them by adding one or more specific case studies, changing the country you are examining, or the industry. If you doubt, check with your supervisor for guidance. It is important to ensure that you have grasped what the teacher wants your thesis to consist of. The topic ideas should be changed to suit your thesis and the areas that interest you most. They may need to be altered a lot or just slightly amended, but they will help you create a juicy piece!
If you need expert professional business dissertation help, visit our thesis writing service, which hires Ph.D. degree holding writers only!