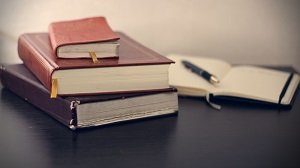 As a student, you have a lot to worry about. Case studies can be tricky to work with, but it's good to know you're not alone. There are plenty of ways to get help and advice as you work through an MBA program.
Another concern that students often have is money. When you're paying for school, books, a place to stay, and more, you don't have a lot of extra money to spend on help with your homework. It's important that you don't cheat to try to get help. There are other ways!
Here are some of the ways that you can get help with your case studies and writing without paying or cheating!
1.  Ask Your Friends and Family for Help
At some point, you have likely helped out a friend or family member. Now, it's their turn to give you some advice. Make sure they understand the requirements of the work that you're doing.
According to "Writing Helpful Feedback: The Influence of Feedback Type on Students' Perceptions and Writing Performance", students do not always receive the most beneficial feedback from their teachers. Because of this, it's important for students to look for feedback from additional sources.
There are certain types of feedback that students need. According to the study noted before, positive comments are essential. Try to ask your friends and family members to give you a good combination of constructive criticism and positive comments.
2.  Find a New Writing Expert
There are writers online who are ready to help with your work. You can find them by searching for things like "free case studies for MBA students" or "free homework help". Keep in mind that you should only ask for advice. You don't want someone doing your work for you or you won't be able to learn from it.
On these websites, search for freshman writers who don't have much experience. They might be willing to help you in order to gain some experience. You could get this help at a little to no cost.
You can ask questions and get some advice about how to write your case studies. You might also learn how to become a stronger writer on your own through this experience.
3.  Use a University Writing Center
Many universities offer writing help through a writing center. Students can submit their papers to an experienced writer and receive feedback. The writers are usually English majors or have gone through some type of training. These writing centers can help with all types of writing, from dissertations to papers.
4.  Trade Favors
If you have a specific skill that you're good at, see if you can put it to use. Ask a friend to help with your writing and ask them if you can do a favor for them in return.
You could tutor a friend in math and they could edit your paper. You could offer to help a friend move into a new home. There are countless other favors you could swap with a friend or family member.
No matter where you receive your help from, make sure that you complete your own work. This is how you will learn the most information and be able to work more effectively as you progress through the school.
Look into the individual resources available at your university to see how you might improve your writing. Different universities have unique options for students to use.