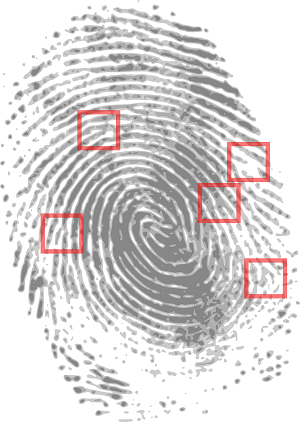 As a student, regardless of your major, you will be responsible for writing papers and dissertations. These are an essential part of the learning process as they allow you to dig a little deeper and learn more about the topic at hand. Some students do feel challenged by these papers, but there are ways to make the process simpler.
One of the most difficult parts of beginning a paper is selecting a topic. Students find this to be a challenge because they don't know exactly where to start or what is expected of them. It can be useful to take a look at hot issues within the subject area to ensure that the content will be relevant.
Today, we're taking a look at issues to be used for criminology dissertations. These are popular issues that students can relate to. These issues are not topics to be used, but they can give you an idea of what you might want to write about.
1.  Mental Health in Criminal Justice
Due to the intensity that sometimes exists in criminal justice, those who have become involved may experience mental health concerns. With mental health awareness on the rise, it is important to see how all types of people might be affected by it.
Topic Ideas:
Treatment options for jail inmates with mental health concerns
Percentages of jail inmates experiencing mental health concerns
Links between drugs and mental health concerns
Pretrial diversion options for criminals with potential mental health concerns
2.  Human Trafficking
Human trafficking is a major concern, even in the United States. An action is currently being taken against these criminals and to help survivors, but newer ideas are always being explored. It's essential to figure out which options are the most effective and which are not.
Topic Ideas:
How survivors are protected in court
Services available to assist survivors
The current course of action for criminals vs. potential future courses of action
The effectiveness of current action plans for criminals
3.  Death Penalty
The death penalty is a highly controversial issue, so it's important to take caution when writing about it. There is much research to be done about the use of this penalty and about the alternatives.
Topic Ideas:
States using the death penalty and states that have abolished it
Effective alternatives to the death penalty
Cost and implementation of the death penalty compared to other punishments
Ethics behind the death penalty
4.  Drug Laws
People are often put in prison for using illegal drugs. Some of these sentences may last as long or outlast other types of sentences for other crimes. There is some debate as to whether or not this is fair as drug use generally only affects the user.
Topic Ideas:
Alternatives to prison for drug users
Treatment options provided by the state to help with drug abuse
Synthetic drug use and common sentence effectiveness
As a criminology student, you will find that there are plenty of interesting issues and topics to explore. There are many government websites that can help you with your research along with custom dissertation writing services like ours. Be sure to speak with your professor or an advisor if you need additional help or guidance along the way.