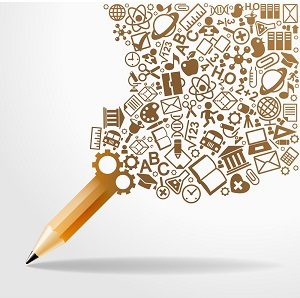 The ability to be creative is extremely important for people who want to receive a degree in linguistics, literature or journalism and build a successful academic career as a professional journalist or writer after graduation from university. Undergraduate creative writing requires from students to write narratives using literary tropes, character development, and traditions of poetry. Certainly, it is not an activity for all people because it is important to possess the talent to become a good creative writer. However, some technical skills and knowledge on general writing are important to produce high-quality works as well.
Academic writing needs that students write their essays and papers based on thorough research and credible sources, whereas undergraduate creative writing is a type of writing the main purpose of which is to develop students' self-expression. Nonetheless, it does not mean that creative writing does not oblige students to learn basic rules on literature genres, read stories and novels, and learn grammar to write and organize thoughts properly.
How to Start
Of course, reading books is not the key solution of becoming a creative writer, however, it can help to enrich the vocabulary and to better understand the principles and organizations of poetic and prosaic forms. Therefore, students can begin with reading their favorite books and adopt practices of the respective authors. Anyway, spending all free time reading books will not help to write proper stories. That is why it is recommended to start creating short narratives because practicing is the best way to develop writing skills. It might happen that the first literary debut will not be very successful but it is not the reason to stop trying. Moreover, small genres like stories and narratives are suitable for those students who start their writing career.
The Undergraduate Creative Writingram
There are different programs in universities which help to develop the skills of talented students. First of all, various courses on the English language and its grammar help to write accurately avoiding mistakes in grammar, spelling, punctuation and word choice. Secondly, there are lectures on all literature genres which teach students general laws of their organization. Finally, special seminars dedicated to the development of writing skills and techniques are included in the program of creative writing major. In general, the major provides the skills necessary for a liberal arts major, such as the ability to think logically and strategically, read, analyze and comprehend texts, and master speaking and writing skills.
Consequently, it is significant to state that creative writing is an important ability for people who want to connect their lives with literature or build the career of a professional writer or an author of bestsellers. Fortunately, there are many opportunities to obtain skills of creative writing nowadays by means of university classes, reading and writing of stories and novels. All is needed is a desire and talent and, perhaps, a little piece of luck.
If you need professional assistance from academic experts, visit our undergraduate dissertation writing service.