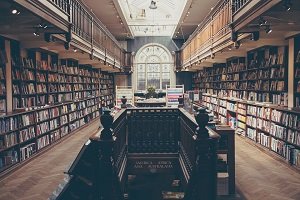 TESOL combines what used to be TESL (Teaching English as a Second Language) and TEFL (Teaching English as a Foreign Language). According to TESOL, whether a good teacher is TESL- or TEFL-qualified, he/she can adapt new teaching methods and modern classroom activities to the needs of learners and students' expectations.
Today there are hundreds of teachers from around the globe, who are eager to get a TESOL certificate and acquire all needed skills that could allow teaching English worldwide. Such certificates are regarded as a very solid basis for teachers, who appeared to be in any kind of a teaching situation.
But choosing a really great topic is not easy, even though it seems that the choice is limitless. Why not research and study writing, grammar or linguistics? But making the right choice is pretty tough. If you have no idea what topic is for you, look through these groundbreaking TESOL thesis topics and find the one that could show your knowledge, skills, and experience best.
15+ Topics Based on Recent Studies
Evaluation of Productive and Receptive Tasks during an English Lesson and Students' Reactions to Them.
Focusing on the Difference in Students' Output with Corpus-Based and Traditional Grammar Materials.
Examining How Individuals Read and Write and How Teachers Can Instruct to Make These Skills More Effective.
Analyzing Conversation Textbooks Used by Foreign Students: How Up-to-Date Are They?
The Study of English Intonations in High School Books.
An Evaluation of English Vocabulary Teaching in a Russian School Study Program.
Vocabulary Knowledge and Reading Comprehension: What Modern Dictionary Types Make Reading Faster and Easier?
The Knowledge of the English Language by Foreign Students after Finishing a High School. Are Results Worthy?
Methods That Could Motivate a Foreign Lerner to Remember Material and Study It Harder.
Concordancing in Teaching Students to Become Own Grammar Analysts and Start Evaluating the Success Rate.
Fast Lexical Development and Ways to Go Hand in Hand with It When You Are a Foreigner.
Subtitled Authentic Videos and Their Influence on Students' Success in Speaking.
Electronic Communication between Teachers and Students as One of Ways to Improve Writing Skills.
A Cross-Cultural Gap and How to Bring It Down to Zero While Learning a New Language.
The Notion of 'Error Gravity' Applied to a Particular Audience a Learner Is Preparing For. What Types of Errors Are the Most Serious?
How Far Do Course Books Can Realize the Main Principles of Communicative Language Teaching?
Humor and Its Use During a Lesson. Can It Help Students to Remember Things Better?
Subjective Needs of English Language Learners and Teachers' Beliefs of What They Really Need.
The Use of Blogs and Social Networks While Learning English. Their Effects and Motivation.
We hope one of these burning topics that are widely discussed today will become your guide to a TESOL certificate and success.