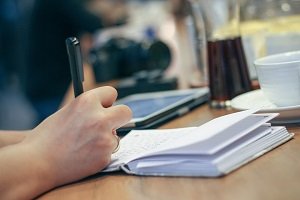 Congratulations! You have finally coped with your written assignment: the research is conducted, experiments are made, and the pages are written. But when it comes to a conclusion, for many students it seems to be one of the toughest parts. What should and shouldn't be included?
The first and foremost is not to let the conclusion paragraph to intimidate you. It should summarize the content and purpose without being too dry. And even though there are many tactics you could play, they all have two common features: the Dos and the Don'ts.
The Dos While Writing a Stellar Thesis Conclusion
Statements about the core findings. They are to be related to the goals, aims, objectives as well as a hypothesis.
Contribution(s) that were made. You either state or restate the significance of the work you have done.
Potential researches. Now, thanks to your work, you can easily say where to go from this very point or where not to go.
Make it short. How to know when to stop? Count the number of supporting ideas. If there are nearly 6 of them, synthesize them down into 3 sentences and add 3 more to connect them together.
Always start with a general phrase and then get down to business.
Rephrase the thesis statement of the work.
The Don'ts While Writing a Stellar Thesis Conclusion
Start discussing. This is anything but a discussion section. If you have something to say, add a discussion to sections above.
Add new points. That is forbidden as well. You may mention only those points that have already been raised.
Extra data. A successful conclusion is the one that is concise. Don't add any unnecessary info.
Include references. No one does that. It is a review of what was said. There's a separate paper part for references.
Start with an overused phrase. If it is overused, it becomes meaningless. Forget about 'to sum it up,' 'in conclusion,' etc.
Criticize yourself. You are to position yourself as the one, who's sure about what he/she is writing. So no 'I'm not an expert' must be added.
Copy paste thesis statement word by word. It must be paraphrased, not copied.
Use known facts. When there are a few facts that you have already discovered, don't 'rediscover' them over and over again while writing a summary.
A really successful conclusion makes a sort of an attempt to address the topic's significance. When you are working on your research paper, you may use the information given by others but only to present a claim. And make sure your conclusion shows why the claim about the topic is important and why others should actually read it.
Dos and the Don'ts in Conclusions
What should the statements be related to?

aims and objectives
discussions
used sources
hypothesis only
Why does the number of supporting ideas matter?

the more the better
the less the better
it predetermines the number of sentences in conclusion
it can be copied and used in a conclusion
What should a conclusions start with?

a hypothesis
a cliché
a general phrase
any of the above
What is a successful conclusion?

the one where a writer criticizes his/her work
the one that is concise
the one with extra data
the one that includes discussions
How to use a thesis statement?

paraphrase it
copy paste it
never add it
neither of the above

a
c
c
b
a