Imitation can lead to innovation.
© David Strang
Although we start with the quote from a business book, its name, Learning by Example, and content have much in common with the principles we are going to discuss. We offer you to buy a sample research paper with the help of which you can write your own academic piece and improve a certain set of skills. And before you become too skeptical to consider this option, let's look into some basic concepts that will prove us right.
From our childhood, we use observational learning to get to know how to behave in the simplest situations. As we grow, the behavioral patterns become more complicated, and we continue imitating role models gaining our own personal features on the way. This design of learning can be well appropriated into academic writing which nowadays causes many problems for students because of the:
Intricacies of the style.
Complex structures of different paper types.
Loads of variations of papers.
Abundance of the information on the Internet.
Lack of the information from advisor/university department.
Writing by example is a great way to use your time and knowledge efficiently. It optimizes the process, facilitates some parts of crafting academic papers, but leaves enough room for practicing skills and gaining new knowledge. How exactly? Take a look at our illustration.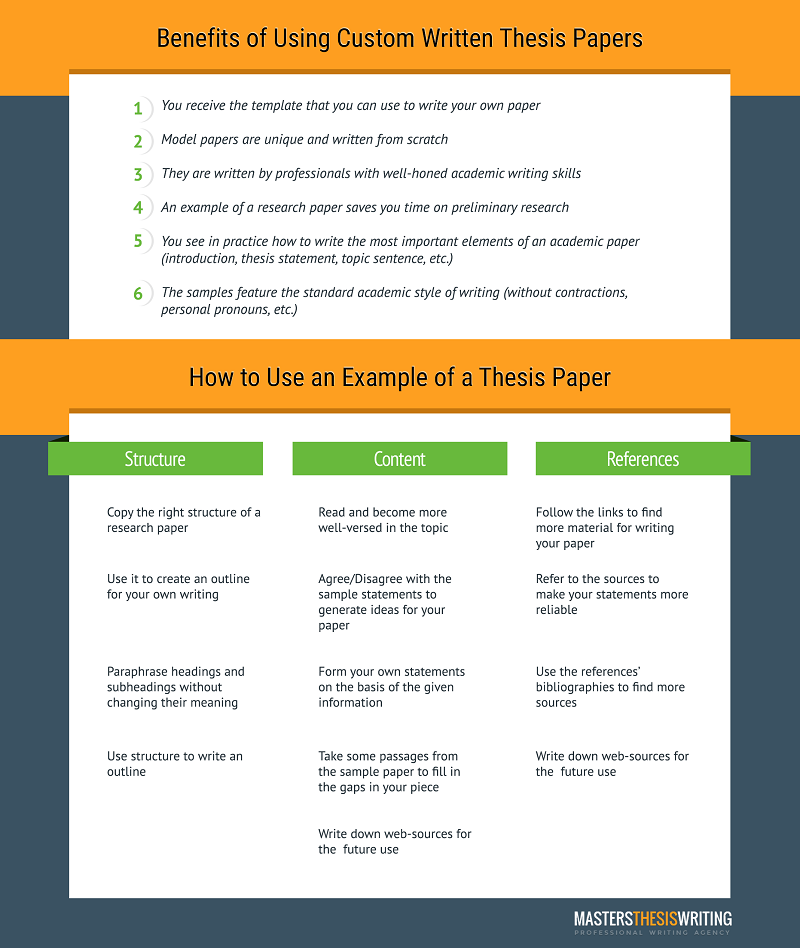 From the infographic, you can see that custom-written model papers offer loads of uses. By imitating different elements and style, you learn how to do the things properly. What is more, you copy correct, high-quality examples. It means that you don't need to make numerous mistakes to learn a lesson because everything is done the way it should be from the very beginning.
Stop wasting long hours on trying to manage on your own. Order a sample paper and embrace the benefits!