College and university students will agree that the ability to make a thorough review, as well as to report on the related literature works is one of the most crucial academic skills. First of all, a typical literature review may situate your research focus within the context of the broader academic community with your particular field. What is more, it reports exactly your critical review of the related literature, as well as identifies a certain gap directly within that literature that you will try to address.
It is a well-known fact that sometimes literature review can be used as a single project in itself. It serves as a great method to evaluate your talents as well as skills like: understanding, analysis, ability to perform interpretation, synthesis, clarity of thought together with the ability to develop the arguments.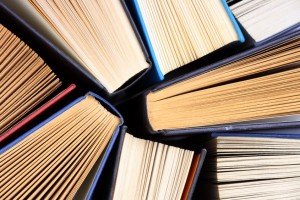 Using literature review or literature survey within the dissertation proposal can help the author to clarify his / her own ideas and thoughts about the study. Besides, using literature survey can also set a solid framework within which one can present as well as analyze all the findings.
It is important to mention that not every dissertation proposal can include the literature review. Sometimes the literature survey is presented as a discrete segment of writing that is both – set and market separately. The author can feel free to embed the literature review in the main body of the project. However, it usually depends on the preferences and requirements of your instructor or tutor.
The literature review should be well structured in a dissertation proposal, and each of your ideas has to logically flow from a point to point. Make sure all the references and sources are fresh and related to the key point, as well as appropriately cited in a strict accordance with your field / discipline. If you are going to use some terminology, make certain to present it on the topic in a comprehensive manner. It is highly required to include the following points in the literature survey. First of all, give an overview of the issue, subject under consideration.
Secondly, make certain to divide outside works in concepts and categories in order to back up or stand against some position. Now link the works to anything that has appeared before your viewpoints. Draw reasonable conclusions on the basis of all those works that serve as the most significant contribution to the developing and better understanding of your subject.
The attitude you express towards each of the works that you present, either against or in support to your topic, enable you to get a clear view on whether any outside works should be considered or not.
And finally, remember that all your ideas within the dissertation literature review should be at the very center of your writing. Nonetheless, your work must be embedded in what has come before to show both – its significance and relevance to the subject. By means of a literature survey you can easily link your ideas to the ones within your field.