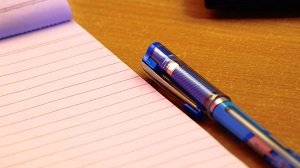 In the course of academic work students with undergraduate or postgraduate degrees are required to write a dissertation. Its aim is to reveal the full extent of research in addressing a topical problem. It is more deliberate and in-depth than a review done for a research paper. The content itself is supposed to be helpful for the future academic studies as it should contain a full understanding of a research topic.
Indeed, the proper understanding of an issue is demonstrated on a Bibliography page. Want to present a dissertation that would contribute directly to your research area? You're on the right way. This article suggests a set of important guidelines that helps you to develop a well-researched dissertation.
What Types Of Sources Should You Consider?
Research sources are classified into two categories – primary and secondary. Primary sources offer first-hand information. The content from these sources is developed from the author's perspective. Scholarly research articles, diaries, interviews, reports, manuscripts and books are examples of the primary sources you should consider.
Secondary sources give information summarised, discussed, or analysed from primary sources. The content may originate from articles, editorials, textbooks, reviews, or educational websites.
What Platforms Are Reliable For Your Academic Research?
The sources you opt for a dissertation can reinforce how you address a topic, or it can deprive your work of credibility. For that reason, it is in your best interest to use approved sources for your academic research. They include:
Libraries. It is the oldest and most reliable information source. When did you visit your university library last? Or tend to stay at home and browse online libraries? Just click OpenLibrary, Library Online.
Online academic sites. As alluded earlier, the sites should have academic reference. The list consists of Google Scholar, Academic Search Premier, educational institutions websites, for example, the website of the University of Chicago, and scholarly databases such as ProQuest, EBSCO Free Databases. They contain full-text research journals, magazines, E-books valuable for your research.
How to Identify Credibility of the Sources Used?
The content you seek should contain factual, accurate, as well as up-to-date information. There is a high probability to pass a reliability test, if:
websites are designed by government agencies and academic institutions;
materials are published within ten years;
research articles are written by respected authors, for example, PhDs, professors, etc.;
If you intend to have credible sources of your information, avoid the following:
materials over ten years since their publication;
blogs;
social media networks;
research articles without citations;
websites whose domain names include .com, .net, or .org
Wikipedia. Keep in mind that anyone can edit the content at Wikipedia, even a schoolchild. The risk is, therefore, posed to the credibility of a
How to Create and Organize a Bibliography
Bibliographies list all sources of information presented in academic research. A content may include referenced or quoted written works and non-written works or any other source that offer a significant contribution to your research. The bibliography page features at the end of your dissertation in an alphabetic way.
In developing your bibliography, be sure to be meticulous. It is good practice to note all references at the time when you're creating a content. Do not fall victim of providing the references after completing your research. It is a waste of valuable time.
Instead of it, apply an appropriate referencing style, whether it's MLA, APA, Chicago and so on. Each of them has its peculiarities. You always can get professional help in writing, organizing your dissertation, its editing, proofreading as well.
From the ongoing, it is clear that the bibliography reflects your research and supports your view in addressing a topic under consideration. Therefore, take your time in understanding a research topic and a source material before embarking on your study.