An important step when preparing a dissertation is choosing an interesting and researchable topic and this takes a lot of thought and research. When deciding on a dissertation topic, you should consider your research interests; because unlike a regular paper research, the length of a thesis is much larger and you have to avoid writing a dissertation on a topic covered by other scholars.
At first, the topic should be related to the subject of the University Department which you attend. Secondly, consider: what is the aim you will achieve by doing such a work? Beyond the obvious, which is graduating and adding deeper knowledge of an object, if you are ambitious and your thesis is a part of a major research and/or patent, it may bring you a future job and/or earnings by becoming widely known. 
Find a topic that not only fits your research interests, but also is unique.
For example, if you are interested in researching the positive and negative impacts of African-American mayors, chaired in cities throughout the last twenty years, read some books and articles from other authors on this subject; then look for a way to add a different perspective on this issue based on what you read.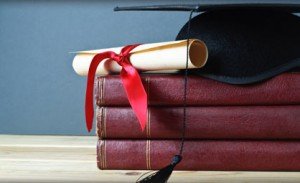 Choose a topic that will concern your future career.
For instance, if you plan to work as a political analyst for a local TV station, choose a topic that relates to the way the media covers political subjects on a daily basis. On the other hand, if you plan to become a professor or a political scientist, select a theme that focuses on the effective ways that university's political science departments can prepare their students for political or legal careers.
Discuss your research interests with your advisor/mentor.
For example, if you want to explore the history of the first ladies of America the last fifty years and how their personality and political beliefs affect the lives and decisions of their husbands, while in the office, ask your advisor/mentor how you can turn those interests in a well-researched and interesting thesis.
Choose a topic that you can handle.
For instance, if you are interested in writing a thesis on the politics of the Civil War and its impact on Southern women, try to find a place in this matter so it will not take too long to complete the dissertation. Instead of focusing on the consequences of the civil war for the women of South in general, try to focus your theme – for example – on the consequences of the civil war in women slaves and free women of color.
Choose a topic that you have some experience in.
If you have already written plenty of articles and studies on the role that Latin American immigration has played in American public policy over the last thirty years, try to select a unique theme based on your knowledge on migration.
Our dissertation writing service will provide university students with professional academic writing assistance for your PhD or Master's degree.