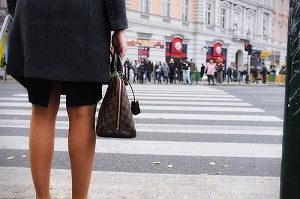 The recent United States political campaign and election did nothing to reduce passions over women's issues. Women have voted heavily in favor of republican policies, even if the majority vote for democrat positions.
Both sides have created a volatile social and political climate that will challenge students to come up with feminist thesis topics to spark active discussions.
With Hillary Clinton holding the popular lead and avid supporters, dramatically disappointed in the Electoral College outcome, there is little chance that their agenda will come running to Donald Trump's views.
That is more observation than judgement, but the climate will provoke irrational polemics for sure. In the heat of such debates, students must bring logic, research, and evidence to show the direction and make some progress towards the solutions.
Here are 20 feminist thesis topics worth exploring:
Women in United States Foreign Diplomacy During the WWII
Wonder Woman, Supergirl, and Other Female Icons in Popular Art
Differences Between Sexual and Gender Roles in Contemporary Society
Characteristics of Politics of Gender Identity
3 Elements of the Pro-Life Feminist Position
5 Steps the U.S. Can Take in Defense of Women's Rights in a (specific culture)
Women of Note in U.S. Office of Strategic Services
Feminist Agenda Following Election of Donald Trump
Differences Between Gender Identify and Feminism
Feminist Policy in Senator Bernie Sanders Progressivism
Compare and Contrast Feminist Agenda and Black Women's Agenda
Identify the Father's Rights to Child Custody in the Event of Divorce
Examine State of Women's Rights in a (specific undeveloped country)
Obligation of Public School Curricula to Prepare Graduates for Parenthood
Measurable Results of Paid Parental Leave on Business Outcomes
Examine the Government's Direct and Indirect Support of Elective Abortion in (specific country)
Statistical Support for Claim of Pay Equity in (specific country)
Female Influence on the Culture at Facebook (Google, Amazon, or other business)
How the Opposition Will Argue Roe vs. Wade before the Supreme Court
Direction of Radical Feminist Activism in the Next 10 Years
Any change starts in outspoken conversation. It recognizes that most changes start with discussion among reasonable people open to evidence and analysis, as well as willing to change their minds in the face of the issue.
Success follows education. The evidence you need for such topics does not appear on covers of popular magazines. You need research into history, opposition, failures, as well as previous success.
Your interest should invest in future. While historical records bring context to your discussion, you need to pursue ideas and plans that expand the particular topic.
Students can be a front line in shaping and advancing feminist's interests. They can do this by creating and mediating intelligent works on feminist. You may use the topics listed here to get inspired to create your personal input. Careful thought and researched documentation open minds to ideas, needs, and solutions.