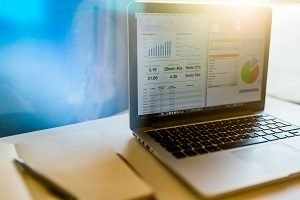 Accounting can be fun stuff, and there's lots to talk about. Only certain people are capable of studying accounting as a major, or taking it to the next level as a master's. Way to go!
You've taken all the classes and tests. You're ready to be done with your program. (Or maybe you're getting a head start so as not to procrastinate.) There's only one thing left to do – your thesis paper.
Sometimes it can be difficult to make up a good topic for a dissertation. Of course, you want something that will catch the reader's eye, and something that will hold your own interest too, since you'll be spending a lot of time on it.
To help get you started and inspired, here's a list of 20 ideas:
Personal Finance: What's That Best Way to Manage Personal Finances?
Taxes: What Do We Need to Know As Citizens (or as business owners)?
Cash Flow: How Does Cash Flow Affect Small Businesses?
Business Investments: How Can Businesses Maximize Their Investments?
Debt: How Can It Be Managed or Avoided Completely?
Payroll: What Systems Are the Most Efficient?
Auditing: Why Is It Important?
Financial Markets: How Do They Play a Role in the Economy?
Foreign Financial Markets: How Do Foreign Investments Affect Foreign Financial Markets?
Accounting Information Systems: How Has the Internet Affected Accounting Information Systems?
Offshore Accounting: When Is It Illegal?
Accounting Practices: How Can Students Use What They Have Learned?
Ethics: A Look at Correct Ethical Practices in the Field.
New Technologies: How Has Accounting Changed over History?
Accounting Standards: Are They Really Effective?
Banking: What Types of Accounting Systems Are Used in Banking?
History: An Overview of Accounting.
Stock Markets: How to Use Accounting to Invest Properly
Trade: How Can You Use Accountancy Effectively with Trade?
Future Aspects: What Direction Will Accountancy Take in the Future?
With these 20 accounting topics for thesis, you are right on your way to narrowing it down and creating a great paper. Mull over the answers to the questions above and from there, you should be able to come up with a thesis statement. Once you have your thesis statement, you are set to start writing!
Don't forget to consider sources. Do you already have several ones for a particular topic? Remember that they should be only academic sources, not just that blogs that you may want to follow.
Do you have a paper that you already wrote last year or for a previous class? You can even extend that idea, or put a new twist on it to make it a full-fledged thesis.
There are many ways to pick a topic within accounting, and it doesn't have to be dry. Find something that you are passionate about and get down to work! Use the topics and considerations above to help you with your master's thesis in accounting.