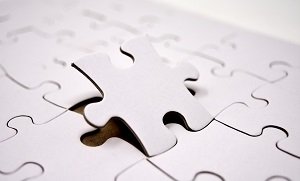 The word 'thesis' can frighten many students who hear it or, moreover, those who have to deal with this long piece of work to get an advanced university degree such as an MA or a PhD. This challenging paperwork is supposed to contribute enormously to the research field. For that reason, it consists of many sections, among which there is not less important one – the section of methodology.
Follow our further guidance on writing a thesis methodology because you're expected to provide the validity of a study.
How to Structure the Methodology Chapter?
As it is referred to academic writing, you can't underestimate the importance of the layout of each chapter you're going to present. Besides, the whole paper should have a well-arranged content, every chapter has its main components.
The methodology chapter should include the following:
research questions and hypotheses,
a project design,
participants/materials,
methods,
a procedure.
Let's focus on each of these elements to understand what they entail. Otherwise, it is possible to miss something important while writing a thesis methodology and it will be judged accordingly. We wouldn't want you to fail this chapter.
1.   Research Questions and Hypotheses
Obviously, you should mention the questions of your research study earlier in the chapter. However, in the methodology chapter you should also restate it again. It's not a good idea to invent new ideas here. Just rephrase your sentences and voila! Indeed, there is nothing easier than this task. Look at the full thesis sample to see how the researcher did it.
As for hypotheses, they involve various educated explanations that give you a starting point for further investigation of a problem. As you state them in the beginning of your research paper, don't reiterate them word for word in the methodology section. You can add the phrase – "As it is previously indicated, the hypothesis is …". Like with the research questions, you aren't recommended to come up with new hypotheses.
2.   Project Design
As mentioned in the USC Libraries, the aim of a project design is to ensure that you can address the research question effectively and logically. To develop an effective research design in your paper, you need to:
critically think about what information is required to address the research problem;
determine what type of research is necessary to achieve the aims of your study (quantitative, qualitative, etc.);
do a literature review of the research problem;
describe the methods of the data analysis.
3.   Participants or Materials for Research
If you investigate any issue in the society or a particular way of human behavior, you should consider a sample population you're going to study, whether it is a group of school children in the age of 8-9 or medical students. Your task is to give details as many as possible – their characteristics (age, gender, social status, etc.). Choose those participants who allow you to discover the research problem eventually.
Sometime it happens that a researcher is required to investigate a phenomenon. Imagine you study the gaming revolution. What will you study particularly? Games or peoples who play them? In this case, specific games as a material for your research, which have been changing, should be noted in the part of methodology.
4.   Research Methods
What research methods you choose, depends on many factors. So, you should do the following to see what methods suit you best:
Identify goals, objectives, and research question. Only after you define these points, you can start working on methods that would help you reach the final goal in the best possible way. For instance, focus groups or in-person interviews allow you to do market research or political analysis.
Examine the previous published studies. why not to rely on someone's experience? There is all the more reason for this as previous researchers could achieve the desired results. See what was the most effective and update it according to the current requirements.
5.   Proper Procedure of a Study
It's important that a researcher always follows the correct procedure to give a clear idea how to approach the research problem. Explain what the participants do, how you collect the data, and the order of your steps while reaching the goals. Your task is to keep this part concise and detailed so that a reader won't have any additional questions to you.
As you see the methodology chapter isn't so difficult to write as it can seem to be. However, you should be careful with research methods which you intend to use in your thesis. If they aren't logically applied, your results will run the risk of being weak and unconvincing.
Highly recommended to address professionals in writing a thesis, including methodology for it. As the content of this chapter depends on a type of research, a discipline, and the requirements of your advisers.