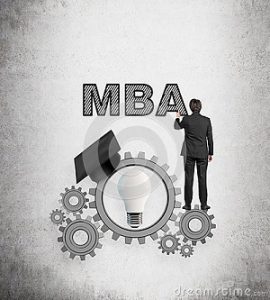 MBA assignment sample comes in handy when a student is doing a primary research on the specifics and peculiarities of business writing. This article presents a concise report on a business facing a challenge, the nature of that challenge, ways to overcome the problem and recommendations regarding implementation of these helpful measures.
Background
Croud Goods has been officially registered in 1923 as Croud Cheese Company. By 2016, it has become one of the major processed food and soft drinks manufacturers in North America. It includes such gastronomic branches as dairy products, sweets and confectionary, frozen meats and powder drinks. Forbes estimates its brand value at around $9 billion and the company's sales at $6.5 billion. Despite the company has originally proclaimed itself as an America-oriented packaged food provider, it has spread to the European market when it merged with a British sweets and snacks producer Gradburry. Their European connections are expanding, as Croud Goods is negotiating a merge with Feinz, which will make it fifth largest food conglomerate in the world.
Problem Statement
Since Croud Goods operates within FMCG model, it has to constantly keep adapting to ever-changing market conditions. Currently Croud Goods employs over 22,000 workers. Reconsideration of the role of human force has not omitted Croud Goods, resulting in an inquiry about employees' ideas. The employer provides health benefits and retirement payments; however, the recent polls have shown that employee satisfaction level remains low. Given that estimation of employees' satisfaction with working conditions is a relatively new trend, the executives of Croud Goods are struggling to identify the reason behind this attitude.
Talent Management Trends
At this point of time, it would be relevant to bring up some of the recent trends in talent management. Considering that Croud Goods has already done enough to ensure workers' security both health-wise and financial-wise, one has to think further. A great share of Croud Group's employees work at the plants, meaning that the company's approach to work organization is quite traditional and, sadly, inflexible. Employee flexibility is a new word in a modern work organization model; however, the context of manufacturing within a plant imposes severe limitations.
Suggested Solutions
While it is virtually impossible to make shift schedule more flexible or change the number of shift workers on a regular basis, it is possible to introduce certain flexibility within the shift teams. The number of shift workers is critical, but their demographics is not, which means that, as long as a plant has an effective system of workers' substitution, the work can be done effectively and leave some space for variations for the workers. One of the ideas would be introducing one-day leaves, where the retirees could substitute the workers. Weekly flexible schedules, where workers could choose whatever shifts they like is by no means a new approach, but it has proven to be quite effective. Also, implementing large-scale telecommuting to office jobs is now one of the hottest trends in employee-flexibility implementation, and its results on employee satisfaction rates are tremendous.
Conclusion
Croud Goods should focus on employee flexibility in order to improve their employee satisfaction rates. The best way for this to happen would be to reconsider strict schedule in favor of weekly shift schedule, permanently available substitution options for plant workers and telecommuting for office workers.
References:
Al Ariss, A., Cascio, W., & Paauwe, J. (2014). Talent management: Current theories and future research directions. Journal Of World Business, 49(2), 173-179. http://dx.doi.org/10.1016/j.jwb.2013.11.001
Gounaris, S. & Boukis, A. (2013). The role of employee job satisfaction in strengthening customer repurchase intentions. Journal Of Services Marketing, 27(4), 322-333. http://dx.doi.org/10.1108/08876041311330799
Kim, S., Choo, S., & Mokhtarian, P. (2015). Home-based telecommuting and intra-household interactions in work and non-work travel: A seemingly unrelated censored regression approach. Transportation Research Part A: Policy And Practice, 80, 197-214. http://dx.doi.org/10.1016/j.tra.2015.07.018
Leung, L. & Zhang, R. (2016). Mapping ICT use at home and telecommuting practices: A perspective from work/family border theory. Telematics And Informatics, 34(1), 385-396. http://dx.doi.org/10.1016/j.tele.2016.06.001
Schawbel, D. (2016). 10 Workplace Trends You'll See In 2016. Forbes. Retrieved 29 September 2016, from http://www.forbes.com/sites/danschawbel/2015/11/01/10-workplace-trends-for-2016/3/#74351f4125e8