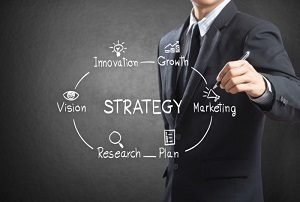 A thesis on customer satisfaction is a paper that tells about who the customer is and why it is important to learn what his/her needs are. There are several types of methods that may help to understand what customer satisfaction is. One of the most popular kind is the comparison of two different opinions. In addition, this type of paper should conclude author's opinion and his thoughts about this term. Moreover, it is vital to describe the opinions in the first part of the paper that is called a thesis on customer satisfaction.
Ancient thinkers created the sciences to explore the world around them. They studied physical and chemical phenomena, the history of their ancestors, and much more. Modern scientists are studying these subjects too, but there are new kinds of the sciences in the modern world. Most of the new sciences are related to sociology and marketing. They allow scientists to understand how relationships among people are constructed, while marketers may use that knowledge to promote their products. More often, sellers are very careful about customers' reviews because they affect one of the most important scientific calculation in marketing that is called "customer satisfaction". In order to calculate this number, the seller takes customer reviews, fixes the bugs, and makes the interview again.
Therefore, the main question that all marketers in the world are looking the answer for is how they may increase that number. Some people think that the answer is big and beautiful shops, attractive sellers, and good advertising. These individuals concentrate on service rather than quality of the products. These marketers make striking signs and decorate shops but do not improve their products. At the same time, there is the opposite opinion on the problem. Some people believe that it is better to invest more resources in research and develop of the company's products. In their opinion, the products of high quality with good package and warranty are much better than just some bright sign. Furthermore, they are confident that it does not matter whether a salesperson is attractive or not for a customer because the latter pays attention to the product being purchased. In my opinion, it is vital to find the golden mean between these opposing approaches. It is quite important to attract the customers' attention; the main reason is that the popularity illustrates the organization's success. Moreover, everyone likes when he/she communicates with the pleasant and skilled salesmen. In addition, no one wants to go shopping in the dusty warehouse.
Nevertheless, it is necessary to remember that the customer wants to buy the good product and it should meet the requirements. It is possible that nice shops and signs will not attract the buyers if the seller will offer broken toys. If the marketers incorporate both views in the business, customers will be satisfied as well as sellers.