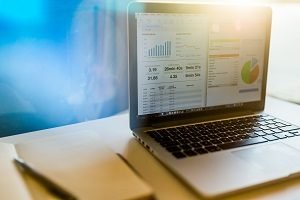 If you're reading this article, then most likely that you're almost done with your master's degree. Congrats for being in the home stretch!
Unfortunately, there is still a lot of work involved to finish off what you've started. No worries though! We've covered some awesome tips on how to go about writing your thesis for your dissertation. Check them out.
1. Choose Your Topic
You have a field of study, but for your thesis you'll need to get rather narrow. Brainstorm what topics you are interested in.
2. Narrow It down
Once you have some topics at hand, go even further and think about what aspect you would be interested in researching within that particular issue.
3. Find a Question or Problem to Explore
By now, you should have a good idea of what your dissertation will be about. At this point, you need to narrow it down and ask a compelling question about it, or think of a problem that can be explored and discussed.
4. Do Some Research
Do some preliminary research on your well-thought out question. After doing some background reading find some academic sources that will back what you think.
If you are unclear of what you are going to talk about, do the background reading, and find academic sources and readings that talk about the topic overall, so you can start forming an idea. Make notes of sources that you can potentially use later.
5. Create Your Thesis Statement
This is, perhaps, the most important part of your paper, so do it carefully. Your thesis master's statement is what you will be proving and discussing throughout your entire dissertation.
6. Narrow down and Choose Your Sources
Step 4 will have given you a good head start for this one. Go back and use some of those sources, and find new ones that can support what you are going to discuss. Make a list and put them in a right citation format.
7. Outline
Now you can start getting down to business. Come up with a detailed outline that your paper will follow. Doing this will give you better organization and will keep you on track while drafting.
8. Start Drafting
Start writing! Don't worry too much about what you are producing at this particular stage; just get your ideas down on paper. Use your outline to help guide you.
9. Revise
When the first draft is completed, the revision process starts. Go through what you have written, edit and proofread it.
10. Check Your Thesis
Always make sure that everything you write pertains to your thesis statement. Check your statement at this point to see if you need to revise it, or revise parts of your dissertation to make sure that it's all in line.
11. Check Guidelines
Go over your university guidelines with regards to formatting and structure. If you dismiss this stage, it may result in a fail!
12. Submit!
Last, but not least, submit your work and give yourself a pat on the back. Now, it is time to have a celebratory party! You have completed your master's!
Having followed all this stages you are more likely to succeed in writing a thesis masterpiece. So, do not waste your time and make these 12 steps to your main goal.