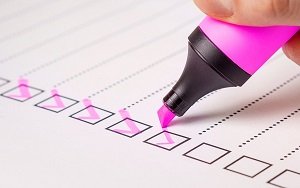 In fact, not only students and academics are required to get involved into research. There are always some questions that need to be researched. However, most students would rather say, "Anything but that!". They're ready to write various essays where they need to express their opinions or listen to lectures all the day – everything except conducting research.
The most common difficulty is the inability to figure out which research methods are applied to a certain study. If you are among those who are at a loss to answer the question – "What methods are the most appropriate ones for my research?", don't worry as this question is fully answered in this article. Just follow the given tips and establish credibility in the eyes of instructors and readers.
1.  Consider a Subject Area
The methodology section in STEM disciplines differs from one in Social Sciences. The classic experimental methods aren't always appropriate for Social Sciences. Even within this particular discipline the research methods can vary according to an educational portal. For example, anthropologists would rather use ethnography and participant observation than surveys. In their turns, sociologists want participants to answer prepared questions.
2.  Take into Consideration the Research Questions
The choice of methods and the way in which they are employed are mainly determined by the research questions you're going to investigate. If you intend to generate the empirical data or information that can be converted into numbers, it is better to apply quantitative methods:
polls,
questionnaires,
surveys, etc.
Study 4 Statistical Scales of Measurement to do appropriate quantitative research.
On the other hand, qualitative research is focused on the non-numerical data. Its aim is to gather mainly the verbal data rather than measurements. All the information is then analyzed rather in a subjective way than an objective one.
3.  Appreciate the Secondary Data
Besides the ways how you generate your own data, academics want to see how you interpret the data already existed in terms of their contribution to a subject field. As a rule, the data are divided into primary and secondary.
Secondary data are data that have been previously collected and analysed. This type of data is already available, in different forms, from a variety of sources. So, your task is to find it and assess how it was gathered and which methods were the most effective ones for the study. Then, you can try to update them if needed. Look at the nature of secondary sources of information:
Internal sources of secondary information belong to individuals, agencies or organizations that you can use for own benefits (accounting reports, financial data, transport data, operations-related data, etc.)
External sources of secondary information are represented by the existing data on a certain research subject from government statistics, trade associations, commercial services, national and international institutions (such as World Bank, IMF), etc.
On all occasions, today there is a wide variety of methods you can utilize to explore any given topic in your research paper. However, it is easy to get lost among this variety, after all, to fail a whole research paper writing by choosing the wrong method. But our qualified specialists in writing can show you a good example how to deal with your research topic. Just contact us and get a perfect paper sample at a affordable price.