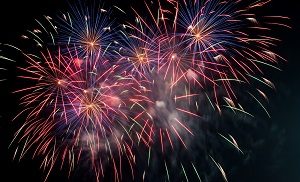 Writing papers is a way of college life. It's unavoidable. With so many papers to write, your writing can easily become dull because you are burnt out.
In this article, we will look at what to add to your thesis paper to make it interesting again. With these tips, you will have newfound motivation for writing and your audience (plus you) will no longer be bored.
1. Be Passionate
Passion is an excellent supplement to your paper, as well as a needed one. When you are passionate, it will be shown through your writing and it will make your paper more engaging. Choose a topic that  you truly care about, as it is quite important to talk about issues that you are really interested in. It will motivate you to work on the paper continuously, and to do your best.
2. Add a Super Interesting Opener
Start off dry, and you'll lose your readers right away. Come up with a really good hook, right in the beginning, to intrigue the audience and make them want to continue reading. This can be a fun fact, a staggering statistics, or something that leads to a bit of mystery.
3. Include up-to-Date Resources and Examples
Have you ever had a class that asks you to read a textbook that was published 20 years ago? Even though, the main content may still be true, outdated resources are quite boring. Find something more modern that your readers can easily relate to.
4. Take out the Unnecessary
Nothing's worse than listening to or reading something that drags on and on with not much point. Make sure that you have added on the important and relevant points only. Delete the rambling parts. It is a good idea to have someone else to listen or read your paper before you hand it in.
5. Pose Questions
Including some rhetorical questions in your paper will make the reader pause briefly and think. You will successfully engage them! A few well thought out questions sprinkled in will do wonders, so be sure not to overdo it.
6. Add Some Creative Writing
Although thesis papers are academic in nature and very formal, don't be afraid of making your piece a little different by using creative writing techniques. One of these that you may want to supplement is storytelling. Everyone loves good stories. You can use them to tell about some examples that support your claims.
7. Proofread
You could have the best paper with the best idea in the history of your area of study. However, if it's not proofread you risk to face some unwanted troubles. This is something that you must do in order to produce a thesis paper that rocks. Check such things as spelling, organization, grammar, and content.
Good and interesting writing takes some work and skills. Having much practice and adding what we have listed here, your thesis paper will surely be one of a kind and stand out from the rest in a positive way.