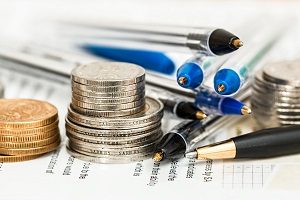 Want to be a rightful student with cost-efficient habits and frugal way of living? That's perfectly understandable as you are getting a bit more grown-up and thinking more about your future. So, when you get a cumbersome writing task, you don't consider an option of buying a thesis for sale from a custom writing service as you hope to save up some cash for more important things like partying socializing and going out broadening your horizons.
But if you get assigned to this kind of a task for the first time, you might have no idea that eventually you'll have to dip into your pocket for some substantial resources in order to complete the assignment. Surprised? Well, that's the truth of life – nothing comes free nowadays. So, if you want to find out what these hidden costs are, follow our thread.
1.  Research Budget
In case you seriously decided to go all out on researching and exploring, that might take not only time but some bucks as well. Need focus groups? Pay some people for straight, true answers. Need surveys? Prepare to be charged for using the services of survey agencies (online might be much cheaper). Need to travel to another location? We think you understand now.
2.  Trustworthy, High-Quality Basis
You know well that finding on the Internet a free scientific paper or article is pure luck. Taking into account that you need quite a few of them, you'll have to buy them from reliable databases in order to scrutinize your topic, support your statements and draw conclusions based on reliable data. Of course, there are free online sources out there, but there is no guarantee that you will come across something decent.
3.  Editing/Proofreading
What if your supervisor is not responsible for proofreading your thesis? Every educational institution has its own rules. And if you're thinking about engaging someone from your family or friends for this job, you need to understand that this option might have worked for an essay or small research paper, but not a thesis.
As a result, you'll need to involve a professional academic proofreader who may charge you either per word or hour of their work. You can find them on freelance websites like Upwork.com, Fiverr.com where it is possible to find cheaper variants ($10-15/hour) or on specialized resources where the price is $20-40/1000 words.
4.  Printing and Binding
If you do the thesis all by yourself, it means that you'll have to submit it for a review (as many times as it is necessary) to your advisors who usually prefer to correct and comment on it with a pen on printed pages. After that, you'll have to print it for the final defense as well as bind everything so that it would look good (as if the dusty archive shelves in your university care). All this costs money, so be prepared for it.
5.  Fuel for Your Mind
Be sure that you'll drink much more coffee and eat much more treats than usual because desperate times call for desperate measures. You'll allow yourself to consume sweets and cakes at midnight and throw back countless cups of caffeine elixir of life because those will be the only ways you'll stay up and be productive.
See? Writing a thesis yourself is not that cheap as it may seem. So, don't get illusions that you'll get away with several dozens of dollars and some sleepless nights. Consider your options and you'll be surprised how other variants may be more beneficial than dealing with it solo.
Our dissertation writing service offers custom thesis papers for sale. All you need is to place your order now.