PhD thesis is the last phase of an academic activity of the senior student. The novelty and originality of a designed research should aim at evaluating an actual state of the chosen scientific field and suggesting a new hypothesis related to it. A thesis must consist of an analysis of existing investigative background, the introduction of new ideas, and their critical assessment. Whereas it is the most complicated paper for a doctoral candidate, it could be useful to get acquainted with the negative experience and read some practical guides how not to write a PhD thesis and, consequently, how not to become a PhD holder.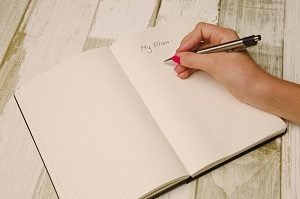 How long does it take to write a PhD thesis?
Whilst most academicians dedicate to their research from three to eight years, you do not have to wait for such long time. A couple of months of work with regular coffee, tea, and TV breaks will be enough for your favor. Also, you should memorize and abide each of the following six points of the guide how not to write a PhD thesis:
Be chaotic and inconsistent. Separating the time frameworks and defining a timetable is the first step in a way to a successful paper, so one has to yield to stress and idleness.
Do not devote much time to collect data. No one could embrace all the information from the previous academic works. If a postgraduate has chosen a topic for a piece of research, it is quite clear that he or she already knows about it a lot. It is better not to include all materials and explain everything at sole discretion.
Continue seeking new information during the writing process. Even if a referenced publication is already edited, it is not recommended to stop experimenting during the writing. There is a chance that ideas in different chapters will collide with each other through the text. It is even better to be controversial and connect it all with own explanations.
Take your time. A person has to set a certain target under the only condition that he or she aims to achieve it. As a consequence, it is desirable to work with no fixed hours in a free time.
Attach no importance to the clarity of the writing. Seriously, if a committee member does not understand something, he or she will be sure to keep silent not to seem ignorant.
Consider your ideas to be unique. Therefore, it is obligatory to be familiar with complete works on the similar theme from the past few decades. A failure during the PhD qualifying exam is guaranteed if the novelty is not proved.
Finally, mental processing should not be generalized. A student needs to reach a poor analysis, confusing structure, and wrong format. However, if a researcher wants to create a valuable contribution to the world of science, it is necessary to avoid all the above-listed advice.
Vexatious errors how not to write a thesis can preclude a student to submit high-quality PhD thesis paper.