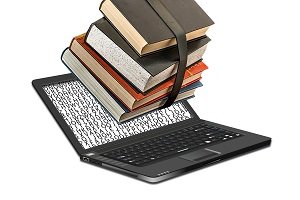 When writing an assignment, every student has to fulfill a definite number of strict academic requirements. They are compulsory, and some of them give a real trouble to the minds of students because they are actually tough. One of such is the creation of a scientific thesis.
The thesis statement is the "bone of the mountain". This is the strongest part of the entire paper. It is brief. It makes only a single sentence (sometimes two). Notwithstanding, it is the most important element of any piece of writing. It depicts the main purpose of the work, shows the writer's way to set and reach the objectives of the research, and clarifies everything to the readers. Many students fail this crucial obligation. Possibly, they simply do not know what makes a really strong scientific thesis.
In the occasion, you wish to impress your academic supervisor consider some important guidelines. The main characteristics of a rocking scientific thesis statement are universal and suit any academic assignment. You should picture in your memory what the proper thesis should be like. It has to:
Be a complete sentence. You should not leave any room for imagination. Be plain and fully express your purpose.
Summarize your major point of view. You are expected to give a short overview of your main question. This will be a brief summary of your main purpose.
Determine the main purpose of the research. Make sure that your audience will understand your point of view reading this single sentence.
Tell something relevant in regard to your topic. Your thesis statement should underline the main motive of why you have chosen and what essence it carries.
Be original and strong. You should be specific and unique. Don't write a boring sentence about something obvious. Craft an original thesis depending on your topic.
Guide yourself and your audience. This will be the main guideline of the whole paper. You will set the tone intriguing your readers.
While developing your main purpose, it will help you to remain focused. The same goes for your readers. Knowing your thesis, they will know what you are talking about. This is the anchor of your paper. You should mention your main topic, purpose, its importance, and indicate the way you are going to continue your research.
You should be straight to the point when you compose your thesis. It should be a single-completed sentence, which conveys to the readers the most important facts about your research. It should give a summarization of your main purpose even though it stands in the beginning. Always give a special heed to this element.
There are also some tips, which will help you to evaluate the quality of your thesis. In order to be confident that you have created a strong thesis statement, you should answer certain questions. Make sure it challenges your readers, grabs their attention, is unique enough, fully reflects your main purpose, answers the main question, and reveals something really important and new.