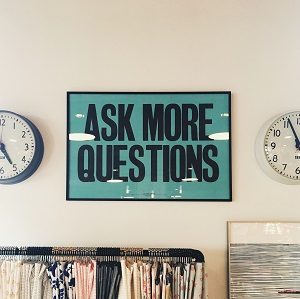 Writing a college paper starts with a subject. The instructor usually does not provide your thesis with the topic. So, just after submitting he/she will see what you propose.
The assignment might be in politics or economics, or it might focus on science or engineering. Some teachers might provide you with some ideas to cover in your paper or some problems to solve. But, usually you are on your own when it comes to developing thesis.
Every thesis states the main point and the purpose with some emphasis and clarity. Well developed piece will drive the paper's organization from the very start. So, here are the seven points that you have to take into account while dealing with your writing assignment.
1.   Declaration
The thesis statement makes a claim. Therefore, it cannot be a question. Asking questions is conversational, and too often, questions go unanswered.
Your paper is about a problem and its solution. It might dwell upon the effects of the particular issue, or it might analyze the data, surrounding the experiment. In any case, your piece has to make a claim, but not to raise new questions.
2.   Impersonal
The research assignment is not about you. It is about the issues, experiments, studies, and so on. It is also may be about discoveries, patterns, and results. That requires you to restrain your personal opinion.
Avoiding first-person pronouns (I, me, my), it directs readers' attention to the material where it belongs. The more objective the research and evidence, the more acceptable the arguments.
3.   Qualified
The statement is nothing when there is no evidence to support it profoundly. It considers as an overstatement if there is no qualification.
Readers want to know about the reliability of the data used in the piece. Moreover, they need to know just what you have learnt from the resources that were studied.
4.   Development
Any topic presents a large canvas. Narrowing it towards a clear and assertive statement takes a lot of efforts and skills.
One of the methods is to review all your material in order to look for some patterns. Numbers, events, habits may repeat themselves. However, the student's role is to predict the trends based on those patterns. They have to picture out where changes might correct the issue, or explain why people must act.
Another developmental mode works in reverse. You dwell upon the material that you know and believe. You challenge it with opposing opinions and adverse data. Therefore, you provide the reader with a clearer understanding of what you want to say.
And, the last "umbrella" approach brainstorms ideas back and forth until confusion and uncertainty filter out. It can be a collaborative approach, where other students pick the central idea over, until the core is clear.
Your job is to raise and answer the intellectual question. The task is to phrase it in such a way to avoid leaving readers saying, "So what?" It must assert, clarify, and organize the direction of your paper.