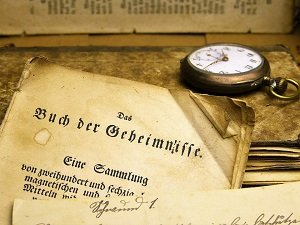 Do you agree with the idea that writing a paper is easier than formatting it? We do. There are so many pitfalls when it comes to the process. But you can escape them all, and quite effectively if you read our instructions, write them out and remember basic recommendations.
What Should the Title Page Look Like?
It must comprise the following elements:
Title itself
Name of the author
Previous degrees
'In partial fulfillment…'
Department/school/program/faculty
Copyright statement
Term submitted
Reuse statement
There shouldn't be any page number. And there should always be a space between all title page elements. The page itself must be preformatted in the library's template files.
Page Elements
It should be the same on all documents. Avoid acronyms as well as quotation marks around the title. Single- and double- quotation marks are allowed only when necessary. No period after a title should be included.
TITLE IN CAPITAL LETTERS AND DOUBLE SPACED

IF MORE THAN ONE LINE
Your first name and then your second name should be typed. The same name must be used on all documents. The section is double-spaced.
Submitted by

Student's Name
They all must be listed in descending chronological order, each one on one line. It is permitted to add the disciplines in brackets. It is also allowed to use full names of institutions. As for the city-state-country it must be added as a part of the name of the institution.
B.A., University of California, Berkeley, 2000
B.Sc., Universidad Nacional Autónoma de México, 1997
B.A.Sc. (Hons., Communication), Simon Fraser University, 1995
'in partial fulfillment…'
This is the 3rd line element. The degree name is to be written in full.
Project Submitted in Partial Fulfillment of the
Requirements for the Degree of
Master of Urban Studies
Department/school/program/faculty
It is included on the 3rd line. Everything (department/school/program/faculty) should be stated. It must be single-spaced or 1.5 line spacing.
in the
Department, School, or Program
FacultyProgram/ department names must be given in full. No abbreviations are accepted.
Copyright statement and term
You must use the term in which the thesis is submitted. As for the year, it should appear beside your name and the term.
Format (use 1.5 line spacing please) :
© Your Name YEAR
Simon Fraser University
Term YEAR
Copyright in this work rests with the author. Please ensure that any reproduction
or re-use is done in accordance with the relevant national copyright legislation.
Check Yourself
How many elements should a thesis cover page consist of?
What should be typed first: your second name or first name?
In what order should all previous degrees be listed?
What's the 3rd line element?
Are abbreviations acceptable when stating department, school, program and faculty?
What sections are single- and double-spaced?
What may be added in brackets beside a previous degree?
What should appear beside your name in the Copyright Statement and Term section?
Answers
Eight
First name
In descending chronological order
'in partial fulfillment…'
No.
Double-spaced: Author section. Single-spaced: Department/school/program/faculty section
The disciplines
Term year