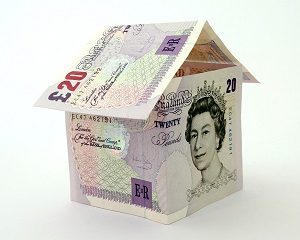 A lot of students go to attain their masters degree in economics but become disappointed or overwhelmed with the abundance of information out there. If you plan on living in a small city, it can be hard to find a job that relates to your degree. Also, there are many subcategories of masters degrees you can get – development economics, financial economics, economic history, etc. This can make it hard to choose the one which will be the most efficient for the area you plan on living in. For this reason, it's important to be prepared and know exactly what to expect when you pursue your master's degree in economics.
Finding a Job
Economics is one of those degrees where you put in a lot of effort and have an extremely hard time finding a job once you've completed your studies. For example, just take a second to check job posting websites. How many jobs do you see that require an economics degree? If you've done the research, you know that it's pretty hard to find a job unless you know the right places to look or have the right connections.
Possible Relocation
Don't be dismayed, however. This doesn't necessarily mean that it's a bad degree; it just means that if you're going to have to put in the work to find a job. In fact, it might even require that you move to a bigger city to find one. Bigger cities definitely have more job opportunities, and it's definitely easier to find a career there. The only problem is that you have to be willing to relocate.
Case in point: Some have majored in psychology (for example) in very small cities. Once they graduated, they faced the harsh reality that in their cities, there are a very limited number of psychology related jobs. It's almost impossible to land a job in psychology, because there may be only two psychology clinics in town. They could move to a larger city to find a job related to their area of study, but then they would have to leave their friends and family behind. This is something you need to think seriously about.
Choosing the Right Path
In addition, there are several specific areas of economics you can study when going into a masters program. As mentioned above, there are many types of economic master's degrees you can get including development economics, financial economics, economic history, sustainable economic development, etc. The question you have to ask yourself is – which one do I choose? It all really relates to your personal preferences and the aspirations you have for your career.
Making a Decision
Each masters program will focus on a tailored curriculum and open the door for certain job opportunities. For example, an economic history program will help you along your way to becoming an economics teacher. A financial economics program is more appropriate for the business world. Depending on what you want to do, you'll have to decide exactly what you want to study, and this can be difficult.
My advice to anyone contemplating how they should go about their masters study is this – do your research. A wise man once said, "knowledge is power." Figure out where you want to live and look into whether you will be able to find economics jobs there, because if you plan on finding a job where you live, you might be disappointed. And finally, make sure that the specific master's program you choose will be conducive to the type of a job you want to have. For example, if you want to work in the business world, we wouldn't recommend studying economic history. So, in conclusion, do the research, plan your future, and like Captain Planet said, "the power is yours."