It's clear that there is a problem with our high level education. All over the world, students pour out their hard earned money or even borrow it to pay for school, and sadly, they spend years paying back their debts. Additionally, inflexible and limited class times leave students frustrated and unable to complete their degree programs within a reasonable timespan. The mechanisms we use to teach students are simply not keeping up with the times, and it's without a doubt, time for a change. Fortunately in this day and age, for you, there is a solution out there – you can get your master's degree online.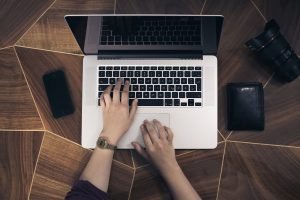 Here are several reasons you should consider a master's online degree:
Convenience
Not everyone likes to wake up super early and attend an 8:00 AM class. Oftentimes, you get out of bed feeling groggy and stumble your way to the classroom only to sleep your way through it. The greatest advantage of getting a master's degree online is the fact that your school schedule is at your own convenience; you can study and learn exactly when you want to. Sure, there are some deadlines to meet, but for the most part, online classes are extremely flexible. You basically attend class at any time of day.
Price
Another advantage of online schooling is that it is generally easier on your wallet. You usually end up having to sell an arm and a leg to attend a master's program in the traditional manner (on campus), and most will agree this is never fun. Because you rarely have to use the university's physical facilities when you attend college online, your education comes at a discount. Therefore, if you are budget conscious and want to progress through graduate school, you might find this attractive. The fact is that some students never even find the campus facilities particularly useful for some majors. Online, you can skip out on the campus and save some money.
Flexibility
Some who have their undergraduate degree have already found jobs and live with a rigid schedule. For them, it might seem impossible to attend school unless they opt for taking night classes over an extended period of time. This kind of lifestyle is both inflexible and stressful. The beauty of online programs is that they allow for flexibility; even while on vacation, you can complete your school work. There is no limit to where you can study as long as you have downloaded the necessary materials or have an internet connection. You can take your computer with you and listen to lectures while soaking up sun and drinking margaritas on the beach.
In reality, online education is the way of the future. We have seen communication through holograms in movies such as Star Wars, and futurists imagine a day where all education is taught digitally. Some think of online education as lower quality or cheesy, but it's actually a very progressive system. In the future, we will laugh at the education system we currently have and consider it old-school. With that being said, getting your master's degree online just might be the best option for you. It's convenient, economical, flexible, and worth a try. Overall, read about Master's degree thesis help provided by our highly qualified academic writers at MastersThesisWriting.com.