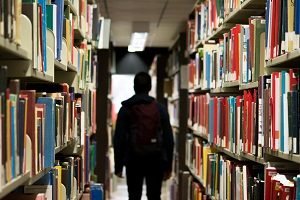 Many think that when you get a masters degree in English, your only job option is to teach English at a school or college; however, this is far from the truth. Teaching jobs are very stereotypical for English majors, but there are a variety of jobs which require English expertise. If you don't feel like teaching is your call, you're in luck. There are many careers that you can pursue with an English degree, and we're going to tell you about some of them. Strap up, and let's take a look at how an English diploma can be used in the real world.
Freelance Writing
Freelance writing is one of the most basic ways your English degree can be used. There are tons of blogs and websites out there that are willing to pay for content to be written, and if you have an English degree, you have an advantage. If you search through freelance job websites, you can find clients who are ready to hire writers for all sorts of work. While this may not necessarily be a stable job, you can definitely bring in some cash by doing this.
Proofreading/Editing
Every writer makes mistakes, as every writer is human. Thus, all professionally written materials need someone to proofread them. Famous journals, newspapers, magazines, and TV channels need proofreaders to make sure everything they publish is without error, and it takes an English guru to do this. Let's be honest. There are some great writers out there who are terrible at spelling and editing. They lack the necessary skills to make sure their writing does not sound awkward and is formatted correctly. This is where you come in.
Journalism
Newspapers, magazines, and all kinds of media outlets need journalists. Printed materials seem to be phasing out in this digital age, and online content is on the rise. You can try to work as a journalist for your local newspaper, but if that proves too tough, there are plenty of places you can work online. If you go to the main website for magazines and newspapers online, you'll often find a specific page for those looking for careers as a journalist. Do a simple google search, and you will see what I mean.
Content Management
Social media has given rise to a new kind of job – the social media manager. Content management jobs are all over the internet, and companies need people with great English skills to be able to communicate effectively with their customers and post content online. Almost every company is trying to generate content to promote and advertise their brand. They need someone who is English savvy to manage their social media accounts; this is definitely a job that someone with an English degree can easily take on.
Without a doubt, there are plenty of ways you can use your masters degree in English. You don't necessarily have to be a teacher. You could be a copywriter, PR manager, lawyer, and much, much more. The list goes on and on. Take a look around, and you'll be able to find a job and ultimately use your masters degree to the fullest.