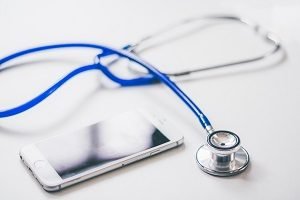 Nursing in the United States of America? The questions is – why? Can you justify it? It's much easier to get your master's degree in nursing in your native country, thus if you're considering studying to get it in the US, you've got to have a good reason. And, if you're looking for that reason, then look no further. Here is a list of the top seven nursing schools for international students in America and the aspects that make them so attractive.
1. University of Pennsylvania
If you're looking for the best of the best nursing education, there is no better than the University of Pennsylvania. The 2015-2016 US News & World Report ranked them as the top nursing school in America, and it is open to students of all nations. Whether you need advising on travel information or obtaining a visa, they have the services designed to help you along your way.
2. John Hopkins University
Private schools seem to always provide superior education, and John Hopkins University is one of those. It has been praised for many factors including its nursing program and social media savviness. Additionally, JHU is very adept when it comes to foreign relations. For these reasons and more, it has one of the best nursing master's programs for international students.
3. University of California (San Francisco)
The University of California welcomes all international students to apply to their nursing program. To give students a taste of what their program and facilities are like, they allow arranged visits where prospective students can stay at the school for up to two weeks. Anyone wanting to stay for longer can apply to their special studies program and possibly gain acceptance as a full-time student. This is a great feature for those who like to "try before they buy."
4. University of Washington
The University of Washington has one of the best programs for international students in the country; however, the program is somewhat exclusive. They usually accept fewer than ten students from outside the US each year due to the fact that they mainly focus on undergraduate studies, so it can be extremely hard to gain acceptance. Although this fact remains true, the facilities and faculty still make it one of the best nursing schools.
5. University of Pittsburgh
Starting out in 1787 as Pittsburgh Academy, the University of Pittsburgh has proved reliable through the centuries. The campus has spectacular architecture, and the location is very historic. Their nursing master's program is ranked 5th in the nation, and it is very welcoming to international students.
6. Duke University
If you don't like the idea of living in the US during your entire graduate program, Duke University has options for you. They offer a nursing program that can be completed mostly online from your home country with a few mandatory on-campus visits throughout your study. This is great for those who want to study in the comfort of their own home.
7. New York University
New York, NY is one of the most famous cities for those living outside the country, and New York University is located there. Their nursing program is one of the best in America, and the city is a spectacle. For those who want a New York experience while studying to attain their master's degree, this is the place to go. The culture is immersive, and the education quality is great.
As with almost anything, master's programs have their differences. If you're thinking about attending a nursing program in the US and aren't sure which one is for you, maybe this will answer some questions. Some key elements to ponder are the name value, facilities, location, and reputation. Overall, you will want to research these top seven programs and see which one is the correct fit to help you fulfill your own personal dreams and aspirations.