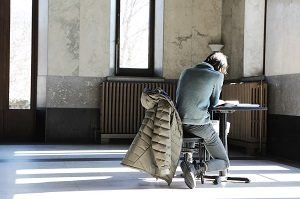 Academic research begins at a library door. But, today's libraries thrive in electronic and digital world. A thesis or dissertation depends on extensive research into primary and secondary sources. So, making those virtual library shelves accessible and student-friendly provides with a great number of big benefits.
If you are enrolled in a brick and mortar university, it will have a physical library. But, nowadays, even those have large digital data sources. Many universities and colleges have their own virtual libraries that are free for their students. Regardless, there are a lot of electronic thesis and dissertation libraries that provide students with a great number of opportunities.
There is free and public access to libraries of children's books, science fiction, sports stories, and more. But, if you want to focus on those that can help you with academic work, here are some of them.
This source includes access to libraries like The Boston Library Consortium, Princeton Theological Seminary, and the University of Toronto Robarts Library. You can reach hundreds of movies, live music streaming, a million of videos, and 3 million of archived texts.
This is a comprehensive database on classical literature. You can access all the great texts and read them online. You can search for cleverly worded quotations by the subject or some keywords.
For many of the literary works, you will find a link to critiques and interpretations. However, if you want to find some material in the particular fields, other than literature and philosophy, you have to pursue some other options.
It remains among the greatest libraries in the world. It has many subcategories in specialties like Hispanic history, military veterans' projects, folklore, and law.
Other scholars also might be interested in artworks, music, old newspapers, legislative records, and government reports. The library is so incomprehensive that you might find it difficult to navigate, but there is a tab to "Ask the Librarian"
It comes out of Stanford University and is devoted to academic journals in every field. Academic journals lie at the core of university research, as they publish the best thoughts of past and current researchers.
It is the go-to place to learn what other researchers have said about your thesis, which tests and experiments they have run, as well as which theories worked and which ones failed.
It has one million books that you can browse through its home page. An Advanced Search option lets you narrow the search for the particular subject, date, and origin, as well as the author and the needed title.
Google Books, Gutenberg Project, the Smithsonian, and others make books available to all. Most state universities share their resources with the public, and Google Scholar will access only academic research.
These digital libraries are free, but some others may require membership subscription, and ask for donations. But, taken together, they have become a treasury of human knowledge and experience.
If you need professional assistance from academic experts, try our thesis dissertation writing service – MastersThesisWriting.com.